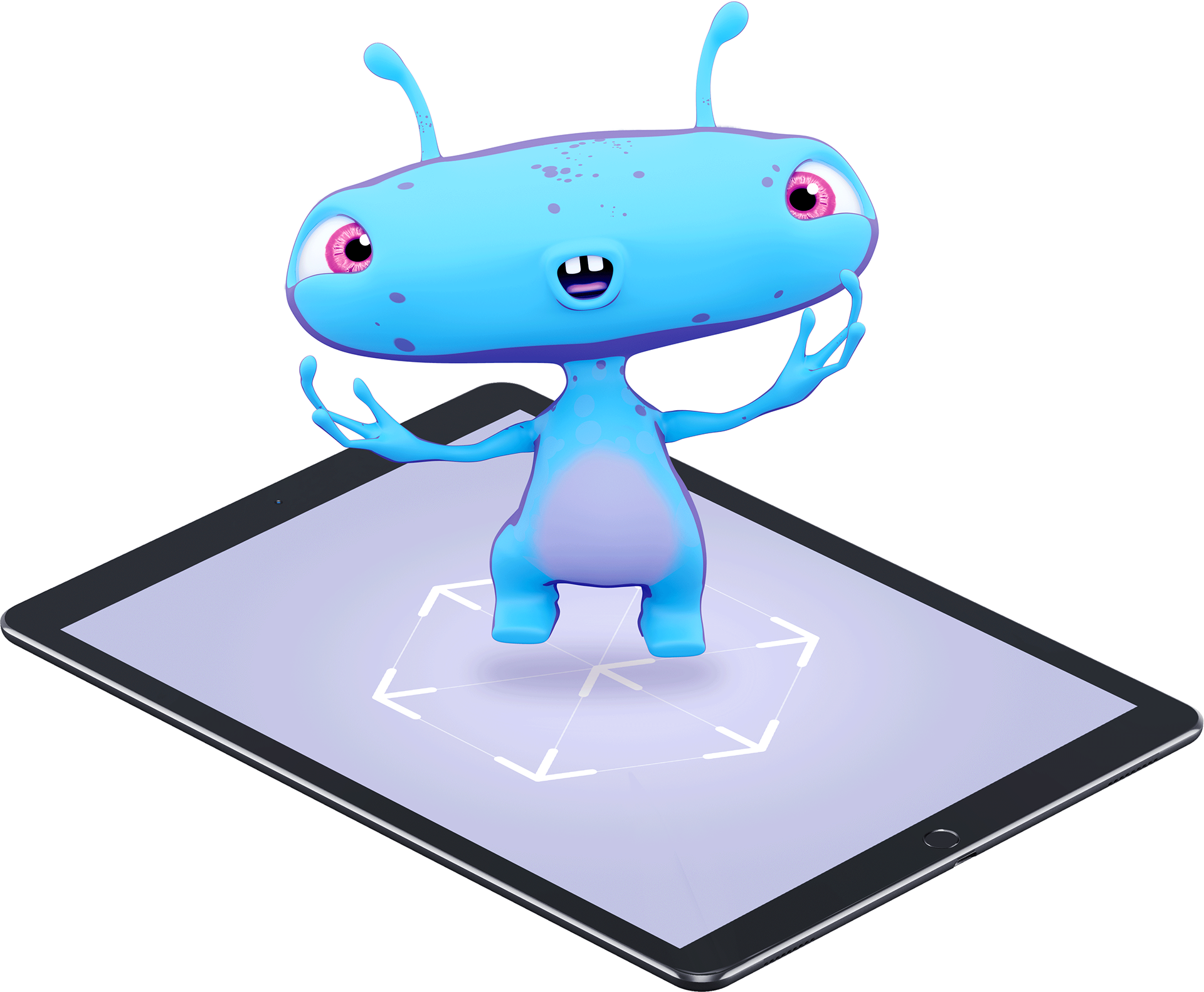 The little alien "
Neok
" had to land on Earth.
His spaceship was completely destroyed.
You discover him exploring his new surroundings.
Can you win his trust by feeding him with donuts?
For the app to work, 3 targets are needed.
These can be found either within the app or under the following
LINK.
Manual
1.
Print the targets on paper and place them on a flat surface
2.
Open the app and allow it to use the camera of your device
3.
Point the camera at the "Neok" target
4.
Neok should now appear on your device
5.
Earn his trust by moving the donut target near you
6.
What happens if you bring the "spaceship" target near to Neok?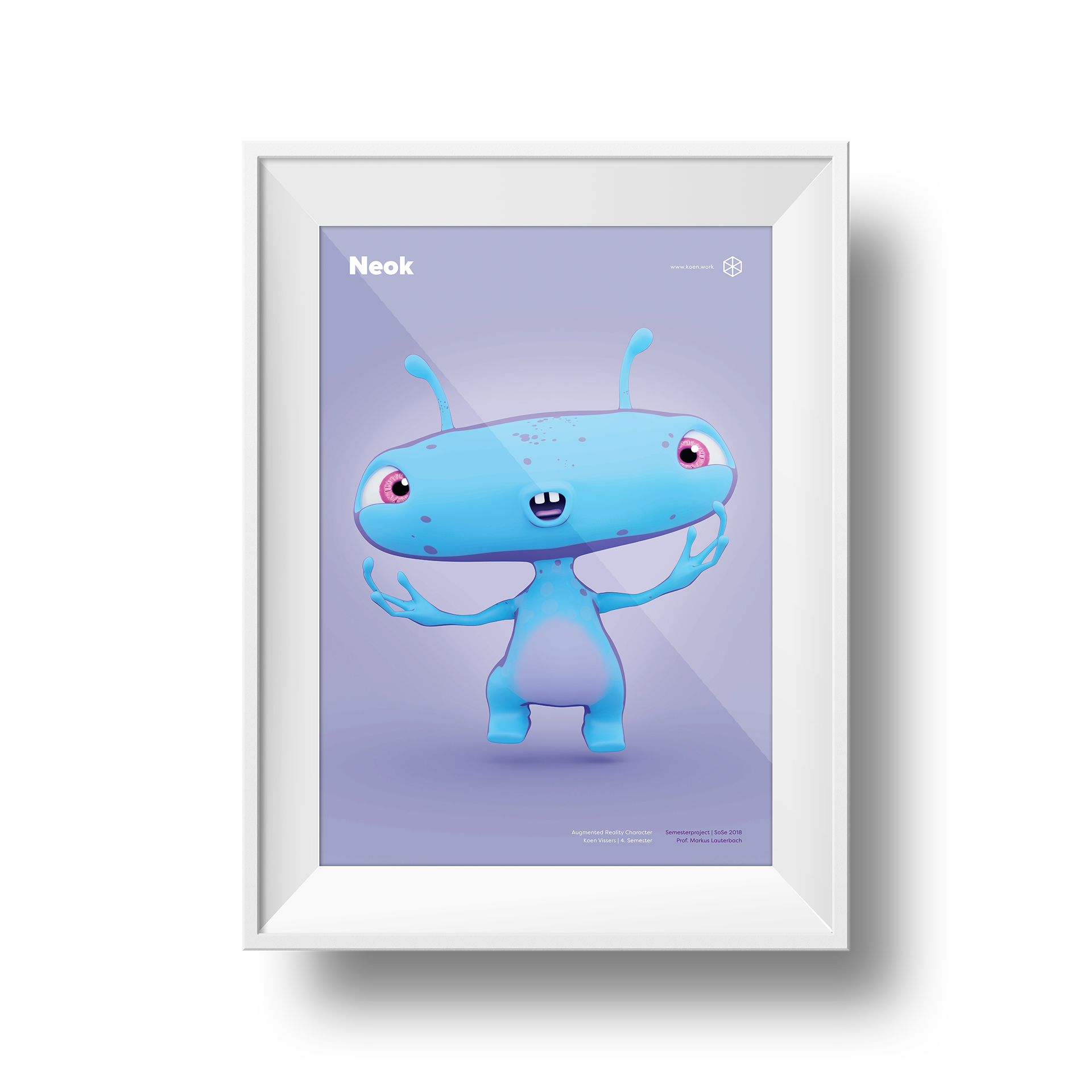 These are a few selected animations that Neok uses among others in the app.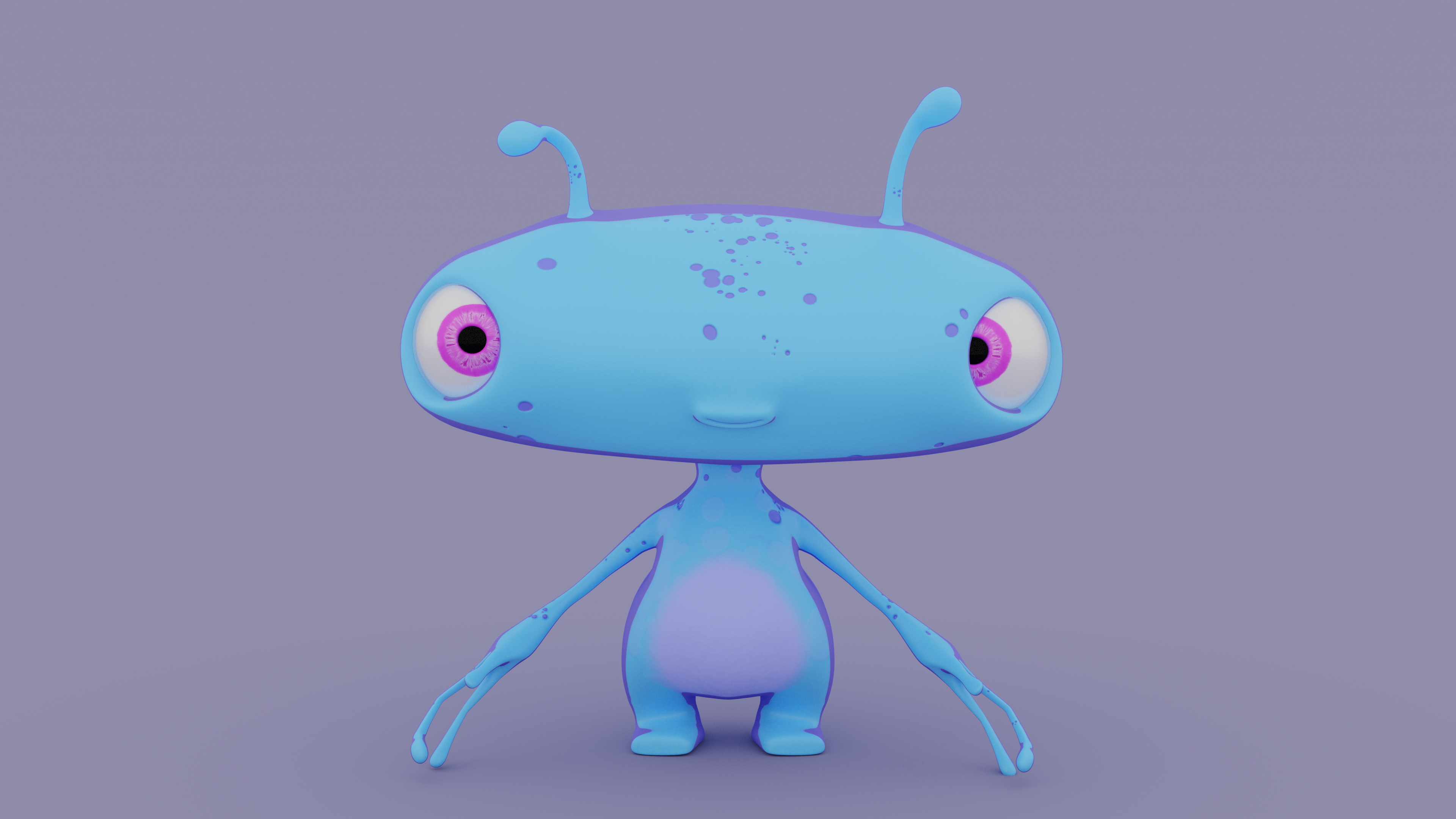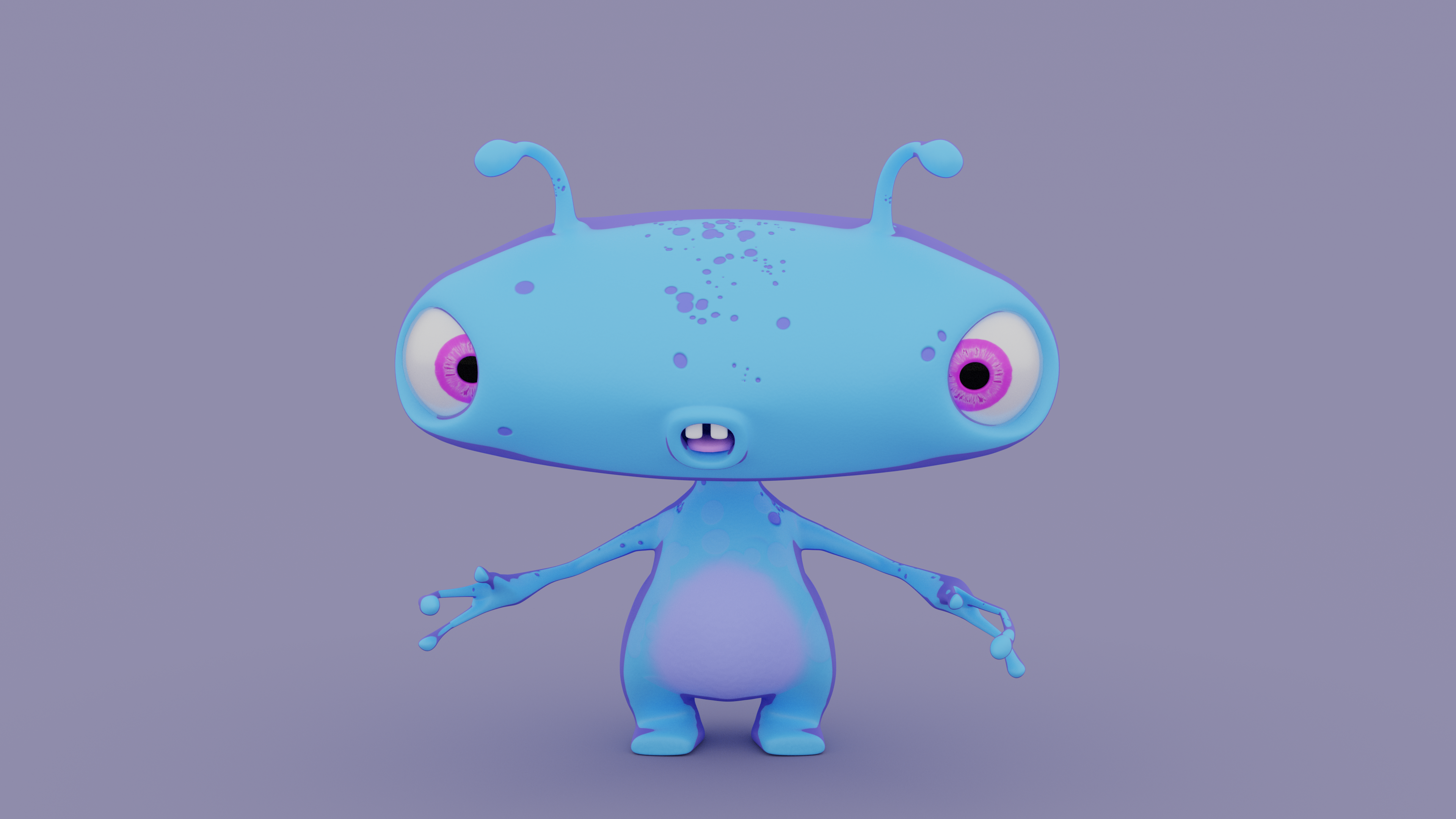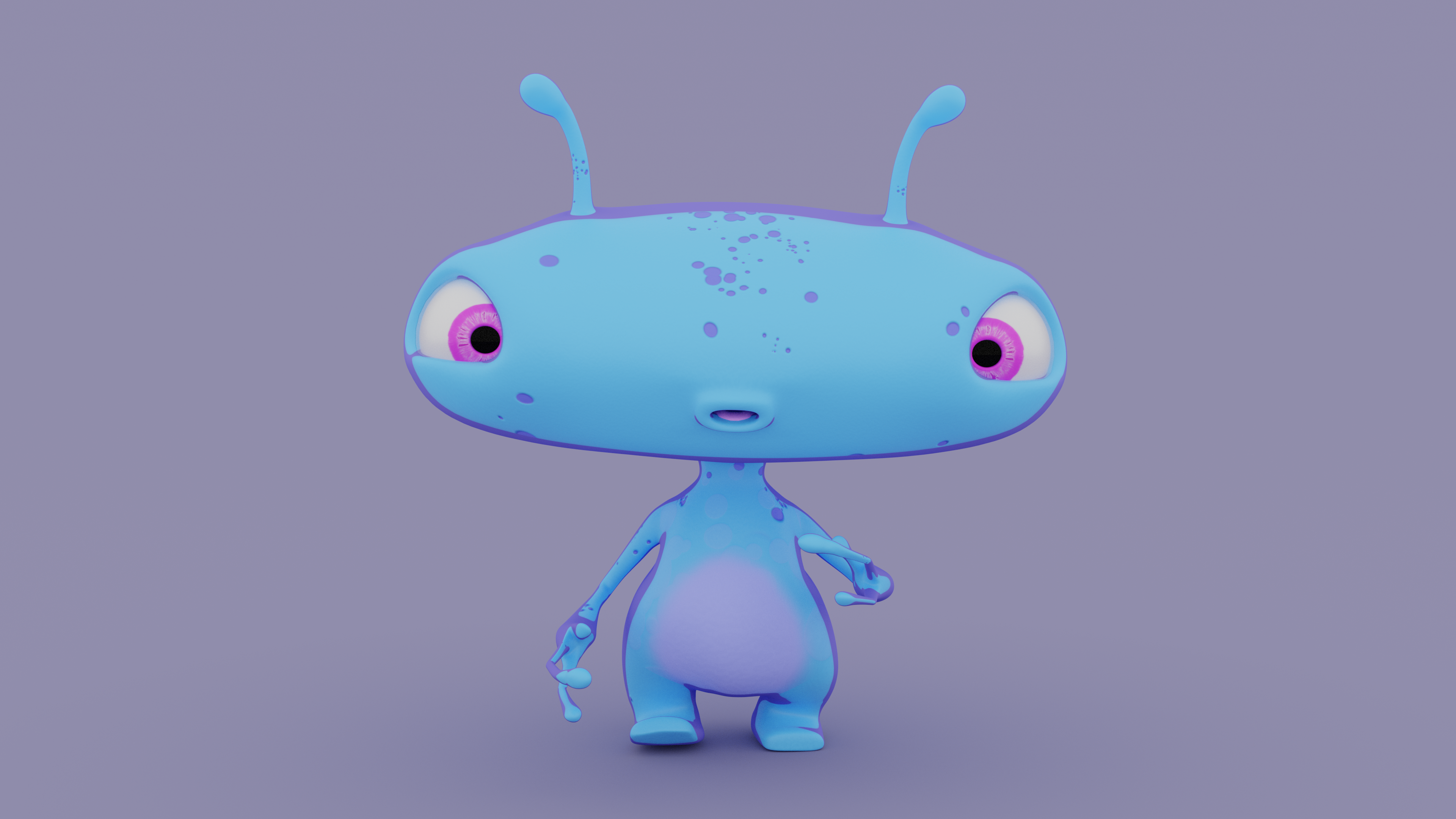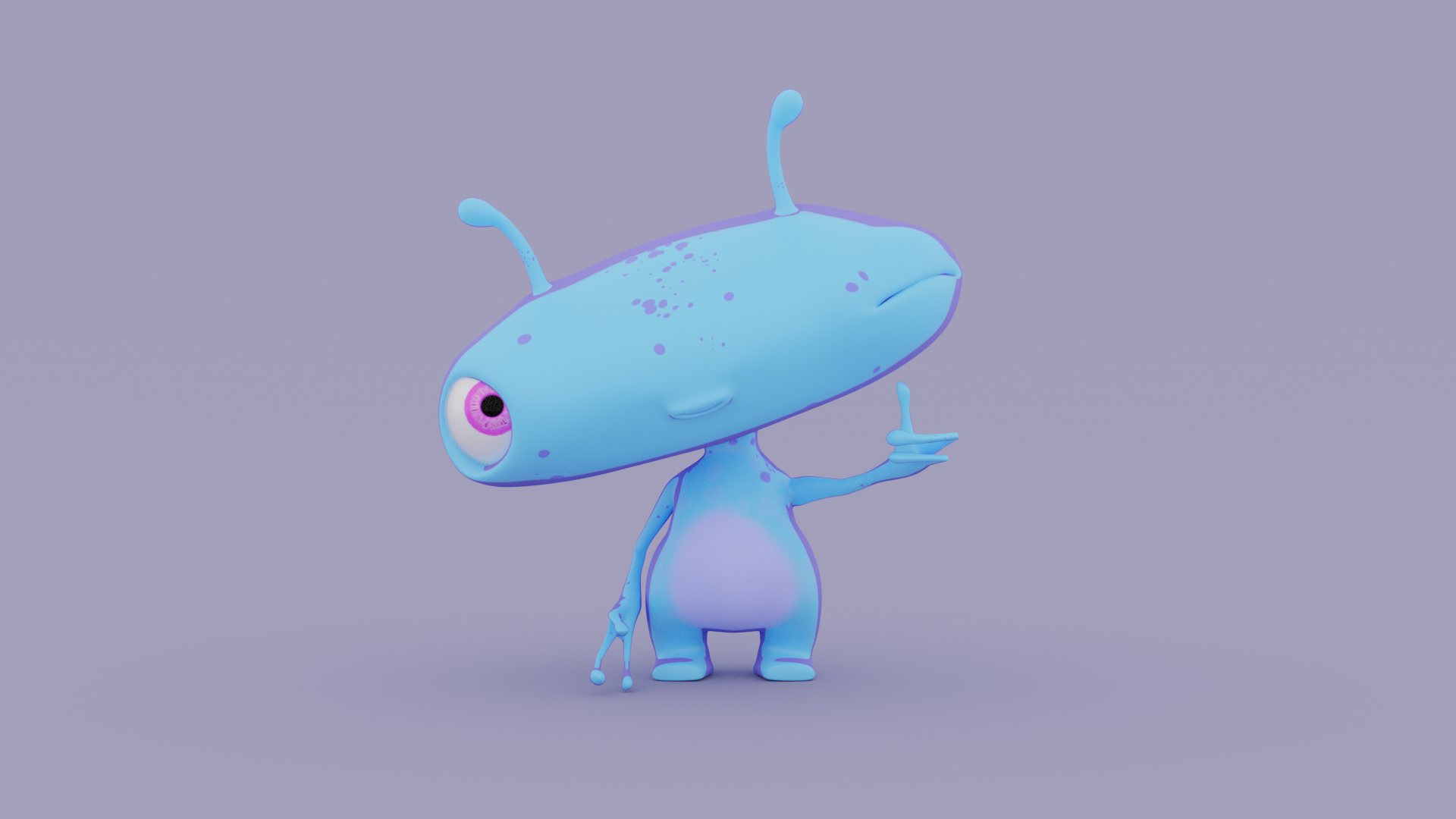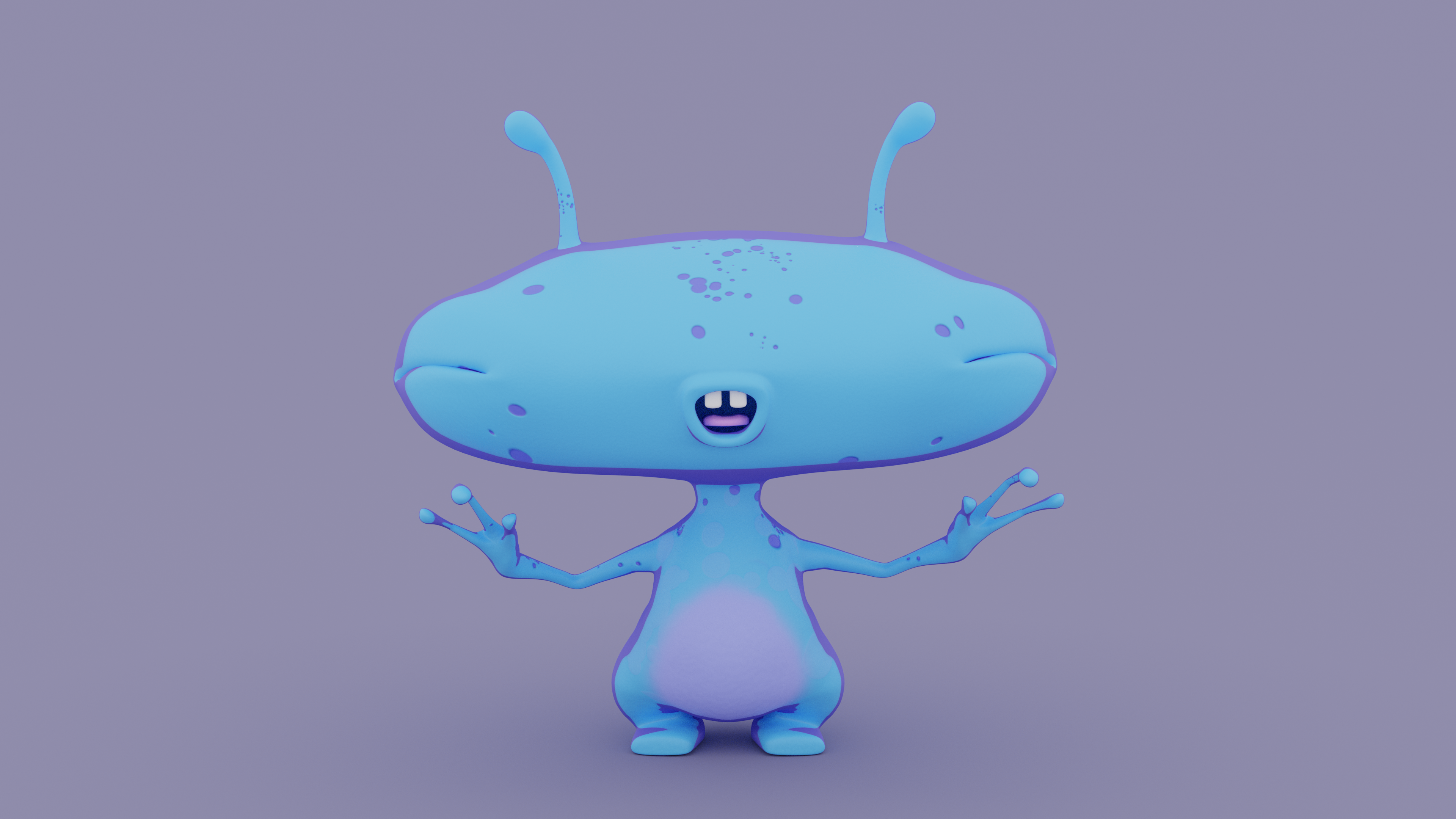 Here you can see the rig that makes the animations possible. I used ShapeKeys for facial features, as they greatly speed up the workflow.
These are a few designs before I started to model Neok.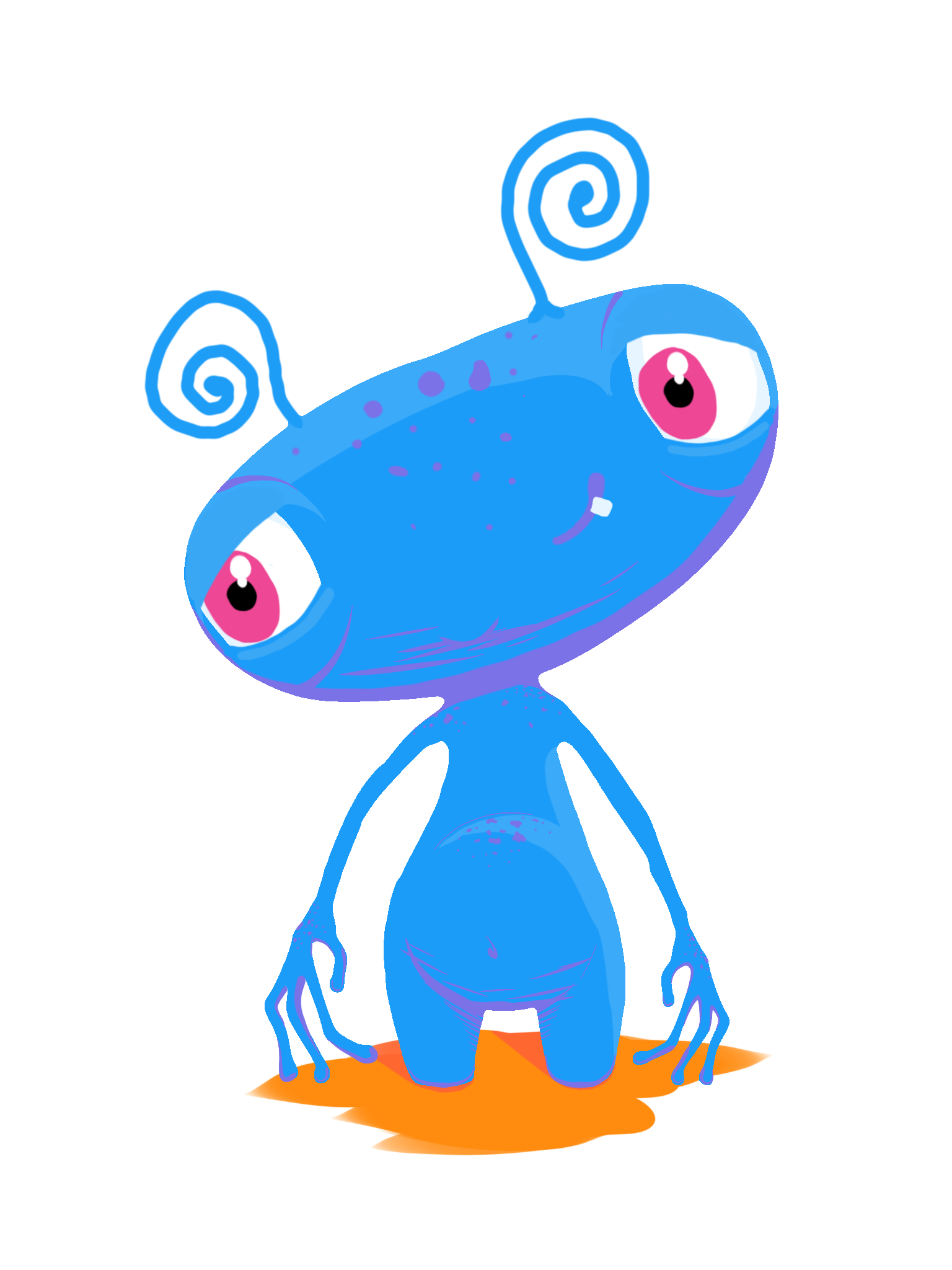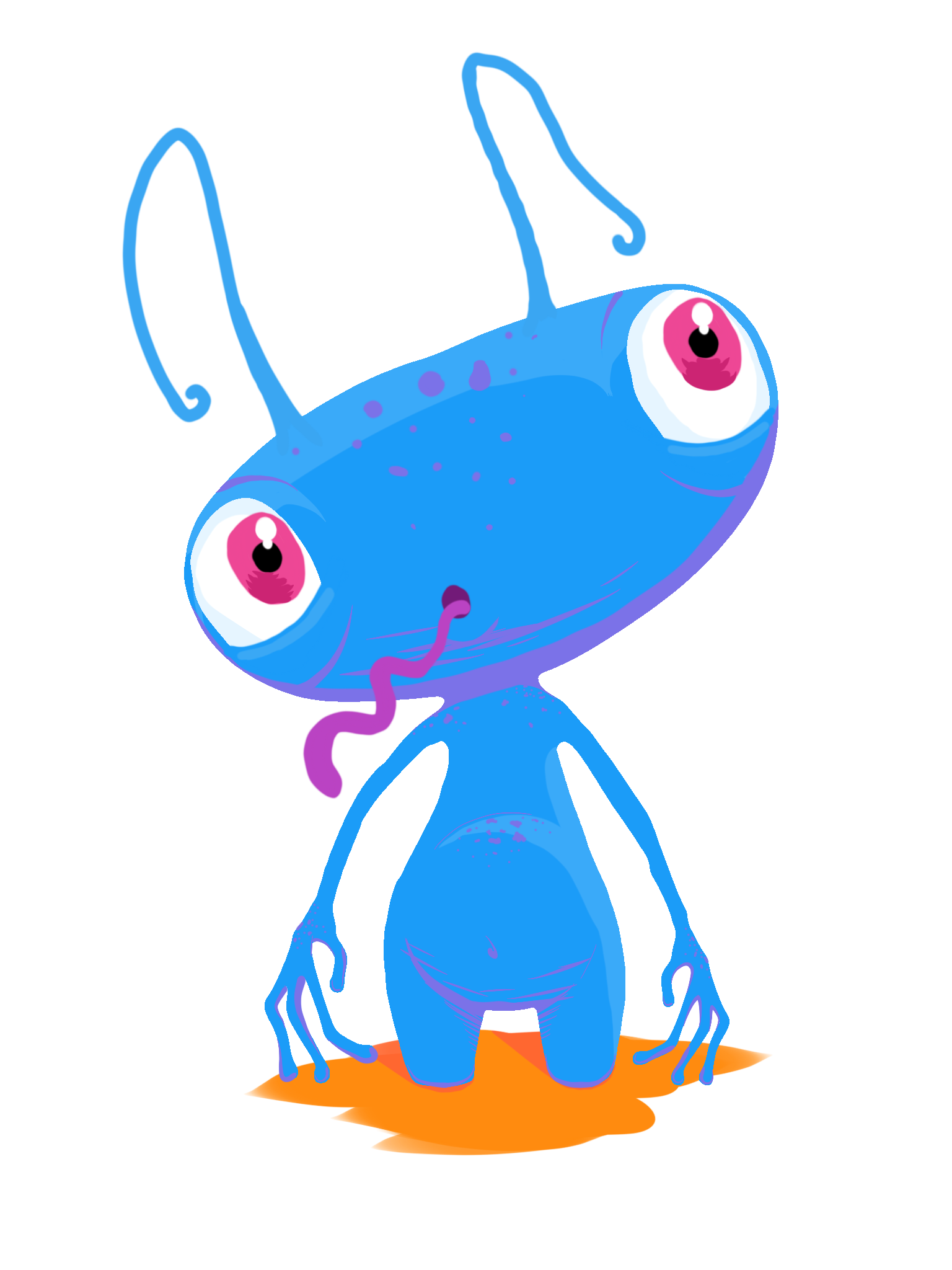 Look at Neok in this interactive window. Turn him with your mouse.
An alien would not be an alien without his spaceship. And Neok is no exception.
However, the landing was not as successful as he would have wanted.