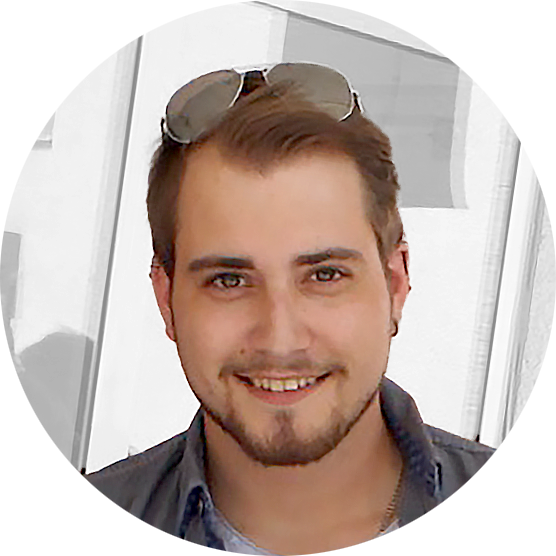 My Name is Koen Vissers and I'm a Graphic Designer/Digital Design Student from Germany. 
At the moment I'm studying at the University of applied sciences in Weingarten-Ravensburg, Germany.
In this course, I'll be learning motion design, 3D animation, game- and app development as well as typography, film and virtual reality.
FRAMEWORKS Filmproduktion
Practical Semester & working student
Camerawork, Post-Production, VFX, 3D Modeling and Animation, Conception
10.2018 – Until this Day | Ravensburg, Germany
ad notam AG
Graphic Designer
Webdesign, Print Design, Corporate Identity, Video editing, UI & UX Design, Graphics, Texting
2014 – 2016 | Hilzingen, Germany
mediago GmbH & es-presso Stadtmagazin
Media Designer
Magazine, Print Design Branding, Communication Design,
Webdesign, Texting, Packaging Design, Event Organisation
March 2011 – May 2014 | Esslingen am Neckar, Germany
Adobe Creative Suite CC
Adobe Photoshop, InDesign, Illustrator, After Effects, Premiere Pro
Apple Environment
Final Cut, Motion, Keynote, Pages, Numbers
Hochschule Weingarten-Ravensburg
Bachelor of Science
Motiondesign, Physical Computing, 3D Animation, User Experience Design,
Software-Engineering, Game Design, Generative Design 
October 2016 – (2020) | Weingarten, Germany
Johannes-Gutenberg-Schule Stuttgart
Education as a Media Designer (Digital & Print)
Labor organization, Consulting and planning, Conception and visualization, media law
September 2011 – Juli 2014 | Stuttgart, Germany
Elektronikschule Tettnang
Vocational College Technical Documentation 
Creation of technical Documentation, design of technical publications, Screen- und Webdesign,
Web-CMS, Application areas for text and image design and image processing
September 2008 – Juli 2010 | Tettnang, Germany
Claude-Dornier Schule Friedrichshafen
Industrial and technical Vocational School electrical Engineering 
Basic knowledge and basic skills in electrical engineering, Information- and communication technologies, 
Acquisition of university degree
September 2006 – Juli 2008 | Friedrichshafen, Germany
Bildungszentrum Markdorf
Secondary school with works 
Two-year term as a class spokesman
September 2001 – Juli 2006 | Markdorf, Germany