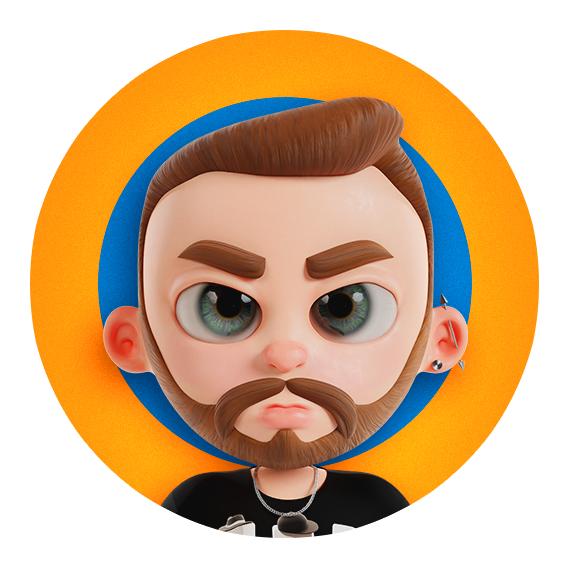 My Name is

Koen Vissers

and I'm a 

3D Generalist and Graphic Designer

 from Germany. 
I completed my

Bachelor of Science

Degree at the University of Applied Sciences Ravensburg-Weingarten, Germany in 2020. This course was characterized by the fact that the areas taught are very broad but still go deep. Areas of computer science, but also design were beeing taught. The coursework in this degree is usually technical, and students often find that if they follow this path, they can get their feet in many different careers. Some of the following lectures have shaped my career and give me great pleasure personally –

3D animation, motion design as well as typography, film and virtual reality.
Virtual Heroes
3D Generalist & Graphic Designer
(Midlancer)
3D Modeling, Shading and Animation, Motion Design, Graphic Design, Web- & Print Design, Video Editing, Post-Production, Conception
10.2021 – present Day | Netherlands
FRAMEWORKS Filmproduktion
3D Generalist 
(previously as practical semester & working student)
VFX, 3D Modeling and Animation, Motion Design, Producer, 
Camerawork, Post-Production, Conception
10.2018 – 09.2021 | Ravensburg, Germany
ad notam AG
Graphic Designer
Webdesign, Print Design, Corporate Identity, Video editing, UI & UX Design, Graphics, Texting
2014 – 2016 | Hilzingen, Germany
mediago GmbH & es-presso Stadtmagazin
Media Designer
Magazine, Print Design Branding, Communication Design,
Webdesign, Texting, Packaging Design, Event Organisation
March 2011 – May 2014 | Esslingen am Neckar, Germany
3D
Blender, Substance Painter
Affinity Suite
Affinity Designer, Affinity Photo, Affinity Publisher
Adobe Creative Suite CC
Adobe Photoshop, InDesign, Illustrator, After Effects, Premiere Pro
macOS
Final Cut, Motion, Keynote, Pages, Numbers
University of Applied Sciences Ravensburg-Weingarten
Bachelor of Science
2D/3D Animation, Motiondesign, Physical Computing, User Experience Design,
Software-Engineering, Game Design, Generative Design 
October 2016 – 2020 | Weingarten, Germany
Johannes-Gutenberg-Schule Stuttgart
Education as a Media Designer (Digital & Print)
Labor organization, Consulting and planning, Conception and visualization, media law
September 2011 – Juli 2014 | Stuttgart, Germany
Elektronikschule Tettnang
Vocational College Technical Documentation 
Creation of technical Documentation, design of technical publications, Screen- und Webdesign,
Web-CMS, Application areas for text and image design and image processing
September 2008 – Juli 2010 | Tettnang, Germany
Claude-Dornier Schule Friedrichshafen
Industrial and technical Vocational School electrical Engineering 
Basic knowledge and basic skills in electrical engineering, Information- and communication technologies, 
Acquisition of university degree
September 2006 – Juli 2008 | Friedrichshafen, Germany
Bildungszentrum Markdorf
Secondary school with works 
Two-year term as a class spokesman
September 2001 – Juli 2006 | Markdorf, Germany